Welcome to Valley Med @ the Ten!
From preventative care, health screenings and chronic disease managements, we're here to provide high-quality care and support you in reaching your health goals.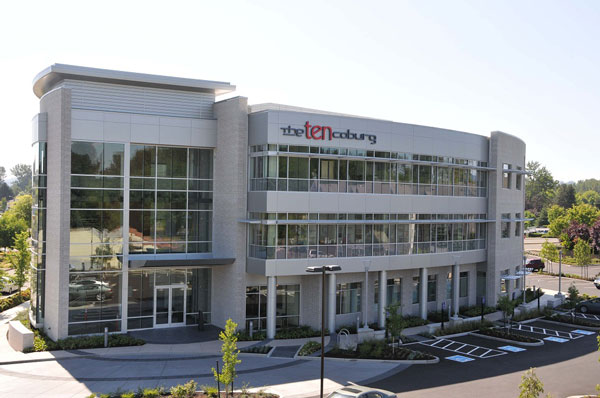 New location, same top-quality care at the Ten Coburg!
Valley Med, formerly South Hilyard Clinic has been serving the Eugene-Springfield and surrounding area communities for more than 40 years. The Ten Coburg building is located at the base of the Ferry Street Bridge on Coburg Road. Convenient access to freeways, abundant parking and easy access means Valley Med @ the Ten is now your top-quality, professional medical building that matches the topnotch medical care you are accustomed to.
Our Mission
Valley Med @ the Ten's patient-centered approach to primary care considers a person's mind, body and spirit. Our mission is to improve the health and wellbeing of our patients with a commitment to excellence in all that we do. We will accomplish this by providing high quality compassionate care and exceptional service, using evidence-informed practices in a convenient and accessible manner.
Services
Valley Med @ the ten offers patient-centered healthcare for every stage of life. Our goal is to provide a medical home where you feel comfortable, listened to and understood. We focus on prevention and staying well, but we're there for you if you get sick, whether it's care for an illness, injury or ailment or you need support and guidance in managing a chronic condition.
Our providers offer a variety of services and procedures that include, but are not limited to:
Pediatric and adolescent care: including well-baby, school and sport physicals
Immunizations for both children and adults
Preventative care screenings
Routine care for women including pap smears, pelvic and breast exams
Treating acute illnesses and injuries
Managing chronic illness and coordinating care with specialists
Minor surgery: including skin biopsies and laceration repair
Nutrition and Weight loss care
Gender-Affirming care and sexual health
We are here for your urgent care needs and have same day appointments available.